Season
1st April - 30th September
---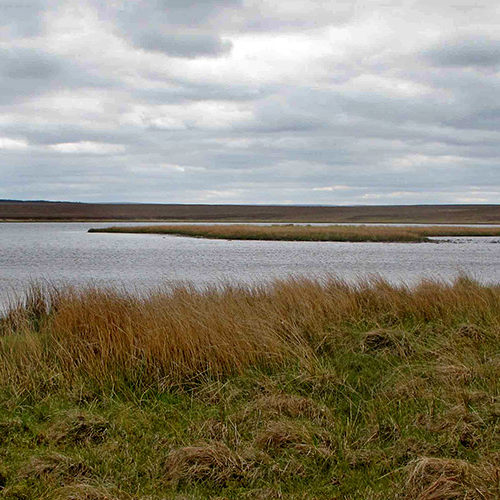 Image courtesy of NC500.com
Dounreay Fly Fishing Association has signed a lease with the RSPB to allow club members to fish on Loch Caluim plus two small lochs Chiteadh and an Duine which are close by.
As the three lochs are within the Forsinard Flows RSPB reserve there are some special conditions that the DFFA must observe.
Additional information
At present there are no boats on any of the lochs so fishing is from bank by artificial fly only. The RSPB have stipulated that flies should be barbless or fully debarbed.

No visitors allowed.

Sunday fishing is permited.

Access is round Dorrery Farm Steading- see map.

On all three RSPB lochs , from 1st April to 31st July there should be at least three clear days without fishing, between angling visits, and the DFFA online booking service is set out to cover this requirement. In addition, in respect of the two small lochs access through the pool system to the north east of these small lochs is prohibited.

The RSPB retains the right to close any, or all the lochs if rare birds are found to be nesting there and they may also request closure to allow special surveys to be carried out. Breeding birds or otters should be strictly avoided.

Accurate fish returns are required (on club membership card) and should show no. Of fish kept, their total weight and the weight of the largest fish. The no. Of fish returned and some indication of sizes should be shown.

DFFA membership cards must be displayed in the card windscreen area.

Fishing and walking equipment must be free from mud and vegetation before arriving in the reserve area.

At present the road beyond Torran water is more suitable for 4x4 vehicles but it may be improved in the future. Parking is available in a quarry about 600 meters from Caluim and vehicles should be left there as there is no turning further on.

The footbridge at grid ref ND 0254 5126 is out of bounds to all.

Please keep dogs on a short lead and under close control, exercising particular care and attention during the breeding season.
Any unauthorised fishing, illegal activity or unauthorised disturbance observed should be reported to Danni Klein on 07876 475230 or 01641 571225.
---
Map and locations
Touch here to open the starting point on your mobile device's mapping app.